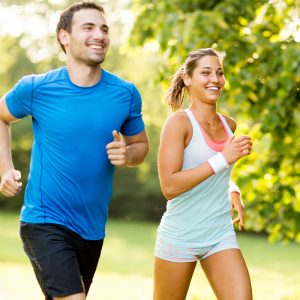 Everyone needs a little help when making a life choice, especially quitting smoking. Right now, you may feel that a part of you wants to quit smoking, but a part of you doesn't, and that's okay. You may be worried that you can't do it, you may have tried before and gone back to smoking, or maybe this is your first attempt and you're concerned about withdrawal symptoms.
It's never too late to quit smoking! It doesn't matter how much or how long you have smoked, if you stop smoking now, your body will start to repair itself and you will start to feel the benefits very soon.
Quitting for health reasons should always be the main motivator to quit smoking, but it's also good to look at all the different types of benefits of quitting smoking, like better smelling clothes and hair, more money – and even happier loved ones!
After 20 minutes – Your pulse rate will already be returning to normal.
After 8 hours – Your oxygen levels are recovering, and the harmful carbon monoxide level in your blood will have reduced by half.
After 48 hours – Your body is detoxing all the carbon monoxide, your lungs are having a clear out and your senses of taste and smell are getting better by the day.
After 72 hours – You are beginning to feel more energized! If you notice that breathing feels easier, it's because your bronchial tubes have started to relax.
After 2 to 12 weeks – Your circulation is getting better, the blood is pumping around your heart and muscles easier!
After 3 to 9 months – Any coughs, wheezing or breathing problems will be improving as your lung function increases by up to 10%.
After 1 year – Great news! Your risk of heart attack will have reduced by 50% compared with a smoker.
After 10 years – More great news! Your risk of death from lung cancer will have reduced by 50% compared with a smoker.
15 years – Your risk of heart disease is almost the same as someone who has never smoked.
Impact of smoking vs vaping
This short film produced by Public Health England shows the impact of smoking vs vaping over a month.