STUDY SUGGESTS SMOKING CESSATION SERVICES SHOULD WORK CLOSELY WITH VAPE SHOPS
Earlier this week, Public Health England (PHE) released a report on e-cigarettes. One section of the report suggested that e-cigarettes should be made available on prescription. This suggestion was opposed by the IBVTA who stated: "prescriptions place the responsibility and power for someone switching into the hands of a GP or smoking cessation professional. This is hugely disempowering."
With the debate on prescription e-cigarettes heating up, new research has posed another suggestion. A study from the University of East Anglia has concluded that "The NHS should consider working with reputable vape shops to help smokers quit."
The study was funded by Cancer Research UK and was published in the International Journal of Environmental Research and Public Health.
Vape shops and stop smoking support
The research by the University of East Anglia explored the ways in which vape shops help smokers to quit and remain smoke free. The research involved working with six vape shops. They conducted interviews with 40 people and observed interactions between staff and customers.
Dr Emma Ward, lead author of the study said "We found that vape shops provided effective behavioural support to help quitters stay smoke free. 'Shop assistants were really keen to understand customers' smoking preferences and give tailored advice about the most appropriate products. And they were an ongoing point of contact for practical help."
The study recommends that future research should evaluate joint working between Stop Smoking Services and vape shops to help smokers achieve and maintain smoking cessation.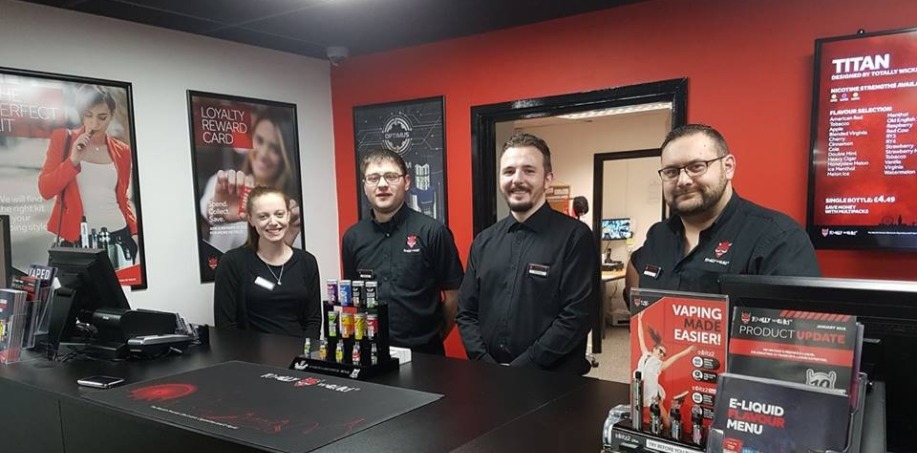 Professor Riccardo Polosa said: "A very good vape shop employee can be better than a trained smoking cessation counsellor."
Martin Dockrell, tobacco lead at PHE, said: "Specialist vape shops have valuable expertise and product knowledge to offer smokers who want to quit with the help of an e-cigarette. 'We've seen some great examples of these retailers working in partnership with their local stop smoking service to offer smokers a wrap-around package, with tailored behavioural support and practical advice on choosing the right product and getting the best out of it."
The IBVTA has called on the government to allow independent vaping to reach its full potential. The organisation emphasised the point about the negative public perception of vaping. The IBVTA states that this 'will only change when the industry has a proportionate regulatory landscape and sees the end of both the current near total ban on independent businesses being able to accurately promote their products, and the regular negative and inaccurate media coverage.' 
Ian Green, Chairman of the IBVTA's Vendor Committee said: "It is wonderful to see a study that recognises the positive impact vape shops are having on the public health landscape. Every day IBVTA members across the country are helping people switch from smoking to vaping. Indeed, as the study identifies, our businesses are on the frontline day in day out and are the best solution for smokers and vapers.
Unfortunately, these same reputable businesses are currently suffering. The perfect storm of disproportionate regulation, enforcement inaction and hyperbolic reporting of inaccurate studies has resulted in a negative impact on the bottom lines of responsible businesses. Given the ability to advertise and a more proportionate regulatory regime, even more smokers would be able to switch to vaping with the support of their local vape shop, and significant sums of taxpayers money would be saved to be spent in other areas."