CANCER RESEARCH UK RUNS VAPING CAMPAIGN THROUGHOUT GREATER MANCHESTER
In recent times, we have seen e-cigarettes being increasingly endorsed by recognised organisations, such as Cancer Research UK. The government's 2017 Stoptober campaign included vaping for the first time in November 2017. The British Medical Association (BMA) finally gave backing for e-cigarettes. Public Health England (PHE) has worked closely with the IBVTA in the 'Stop Smoking with an E-cigarette in 2018' campaign.
CANCER RESEARCH UK E-CIGARETTE CAMPAIGN
Cancer Research UK (CRUK) is showing its support for vaping with a pilot campaignthroughout Greater Manchester. This began on Monday 15th January and will run until Sunday 18th February.
The following graphic is being used to raise awareness of the relative safety of vaping.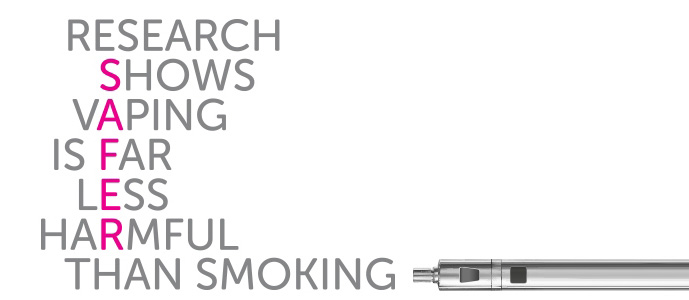 If you've been in and around the Manchester area you may have seen this message dotted about on buses, billboards, bus stops, phone kiosks, washroom posters.
CRUK has also been busy online with paid Facebook posts running throughout the UK. The charity was also quick to oppose the recent scare story that vaping causes cancer. Success will be measured via surveys, supported by interviews.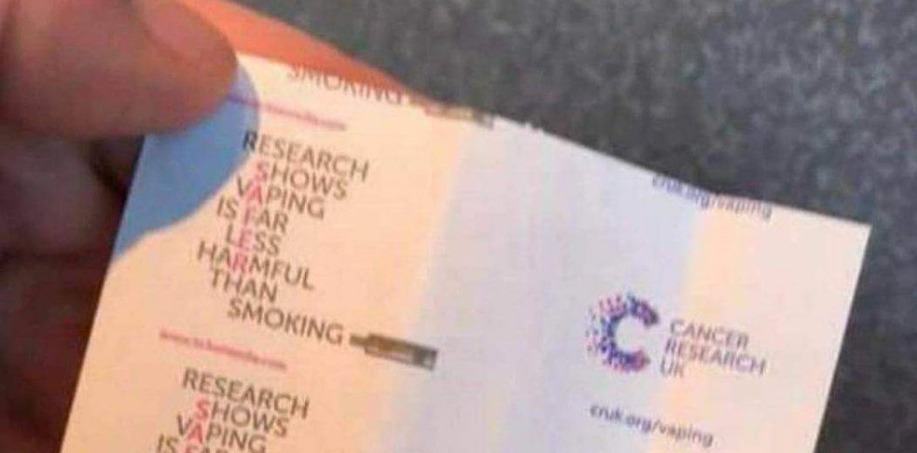 CRUK e-cigarette campaign message shown on bus ticket in Manchester
It's great to see Cancer Research taking responsibility and trying to make a change. We hope to see more campaigns like this one and hopefully this pilot will prove to be successful. This raising of awareness will hope to correct the incorrect perception of e-cigarettes from a worryingly large proportion of the public.
A survey by Action on Smoking and Health (ASH) in 2017 showed that:
"Only 13% of adults believe that e-cigarettes are a lot less harmful than smoking."
"30% of smokers who have never tried e-cigarettes wrongly believe that they are more, or equally as harmful as smoking."
This could be deterring many smokers from the making the switch to vaping. CRUK therefore states that it "has a role to play to reduce the confusion around e-cigarettes and highlight their relative safety compared to cigarettes, to help smokers make informed choices."
There is mounting evidence regarding the relative safety of e-cigarettes and it's important that smokers are informed of this. Professor John Newton, Director of Health Improvement at PHE said "It would be tragic if thousands of smokers who could quit with the help of an e-cigarette are being put off due to false fears about their safety."